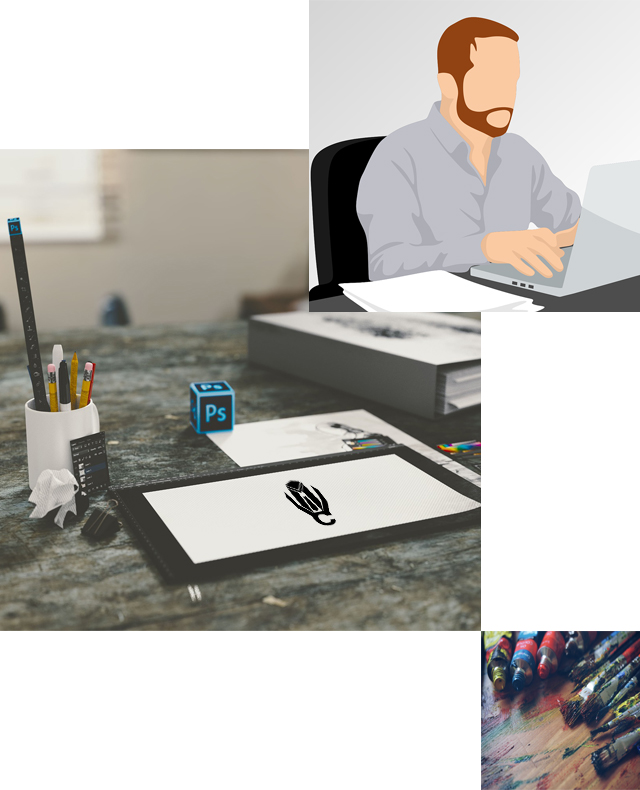 Discover Our
WORK & LIFESTYLE
With the help of our various marketing techniques, We help our clients in boosting their reach and find new avenues for their business.
We employ a multitude of marketing methods such as Content Marketing, Social Media Marketing and SEM. This is also coupled with Graphic illustrations, Infographics, Search Engine Optimization and landing page and this enables us to provide our clients with the best results.
"Drawing is the honesty of the art. There is no possibility of cheating. It is either good or bad."
– Salvador Dali
SERVICES
We Make Digital Stuff
"The greatness of art is not to find what is common but what is unique."
– Isaac Bashevis Singer
"An artist is not paid for his labor but for his vision."
– James Whistler
OUR PROCESS
The Way We Do It
1. Search Engine Optimization

We help your Business to rank higher in Google's Search Index and generate more visibility to your business by optimizing the irregularities in Google's Algorithm.

2. Landing Page Optimization

By Optimizing your landing page we improve the conversion rate of your business by generating more engaging leads and decrease the paid advertising cost.

3. Content Marketing

We provide creative content such as info-graphics, banners, videos and blogs to generate user interest for your business and make your business look more appealing.
4. Social Media Marketing

Social Media is one of the most important aspects of a business that many don't utilize properly but employ unique and engaging post to target individuals, generate traffic and decrease PPC.

5. Search Engine Marketing

When it comes to SEM, our team takes care of the heavy lifting.Applying some of the most advanced optimization techniques giving you a boost in all the major product ad networks.

6. Email Marketing

increase sales via Email marketing as it helps you connect with your audience to promote your Brand and our team Takes care of it.
"Every child is an artist. The problem is how to remain an artist once we grow up."
– Pablo Picaso